In the news
Innovation is our thing and entrepreneurship is our game.
Up, more than 20 percent in the last five years, San Luis Obispo County's economy is seeing a boom in the tech industry. Our nurturing startup ecosystem has grown more than 100 startups and thousands of jobs. Not to mention, our County is in the top 20 percent of the state for sole proprietors – which means we walk the walk (not just talk the talk) of innovation.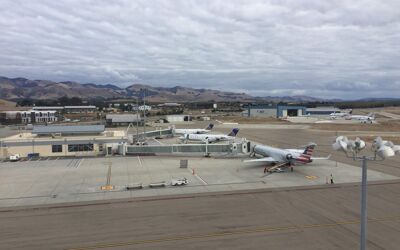 Airport sees 19 percent passenger increase over 2017 SAN LUIS OBISPO, CA — The San Luis Obispo County Regional Airport (SBP) saw 485,911 passengers come through its doors in 2018. The amount is 19.2 percent higher than 2017's 407,696 passengers and sets the record for...
read more
We can't wait to welcome you!
You're going to love it here. Check out some of the resources we have to make you feel at home…
Accompanying Partner?
Looking for a job for your accompanying partner? Let us help them connect.